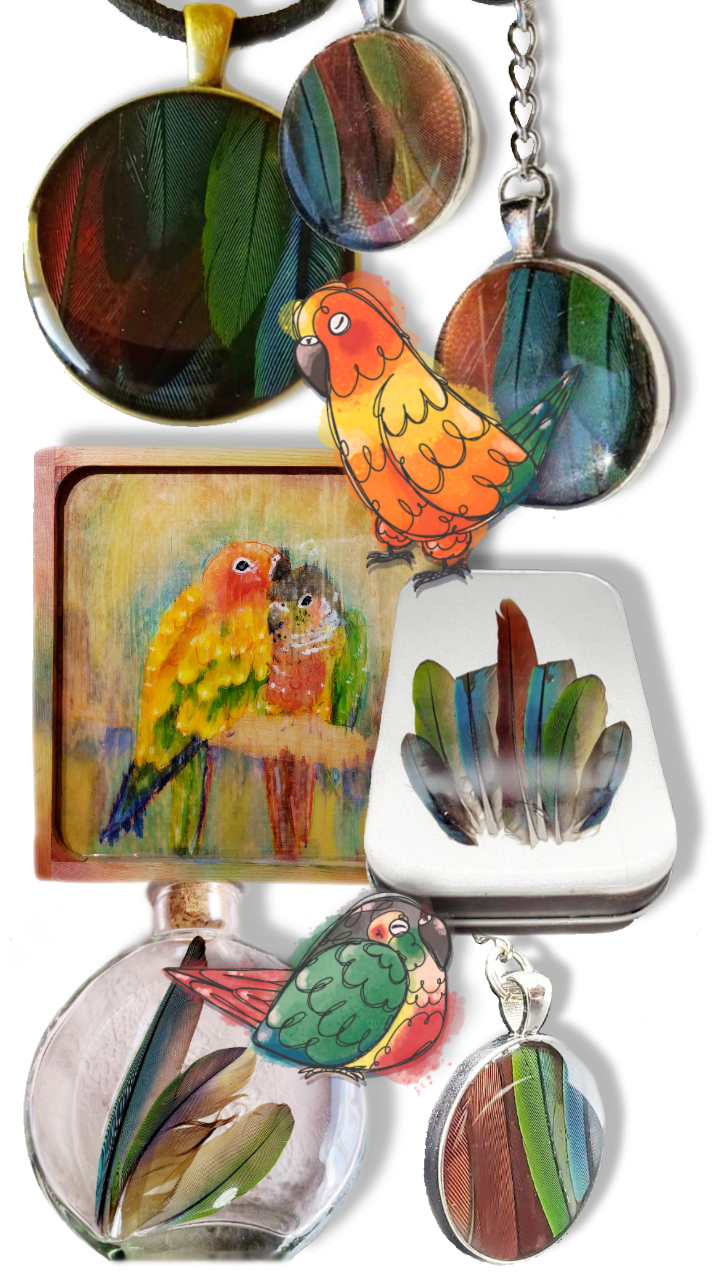 Welcome to Jenedeer's Conure Corner!
Along with sewing, parrots are also a special interest of mine. I got my first conure, Marley, after a year of researching anything and everything there was to know about conures. That was about 8 years ago!
When I moved off to college and had to leave my bird baby with my mom, I knew I had to make something I could take everywhere with me.
Now, I make all sorts of custom trinkets with
your
bird feathers! I seal the feathers using a muti-step process before putting them in resin so their natural colors are as vibrant as possible. I will work with you to find the perfect design and product to fit your needs.
Prices on custom items will vary, but typically start at $35. In most cases, I won't need the full payment until after the product is finished and approved by you.
Contact me using the form below to get started!